The idea of
… an ideal, global economy means a fundamental change of premises for us. Cooperation instead of competition and high-quality, well thought-out material cycles must be the foundations for creating a fair global trade in addition to local relations. Faster, more and bigger are not the foundations on which global trade can be shaped for the future. How can we already do business sustainably and act as sustainably as possible despite the far-reaching injustices?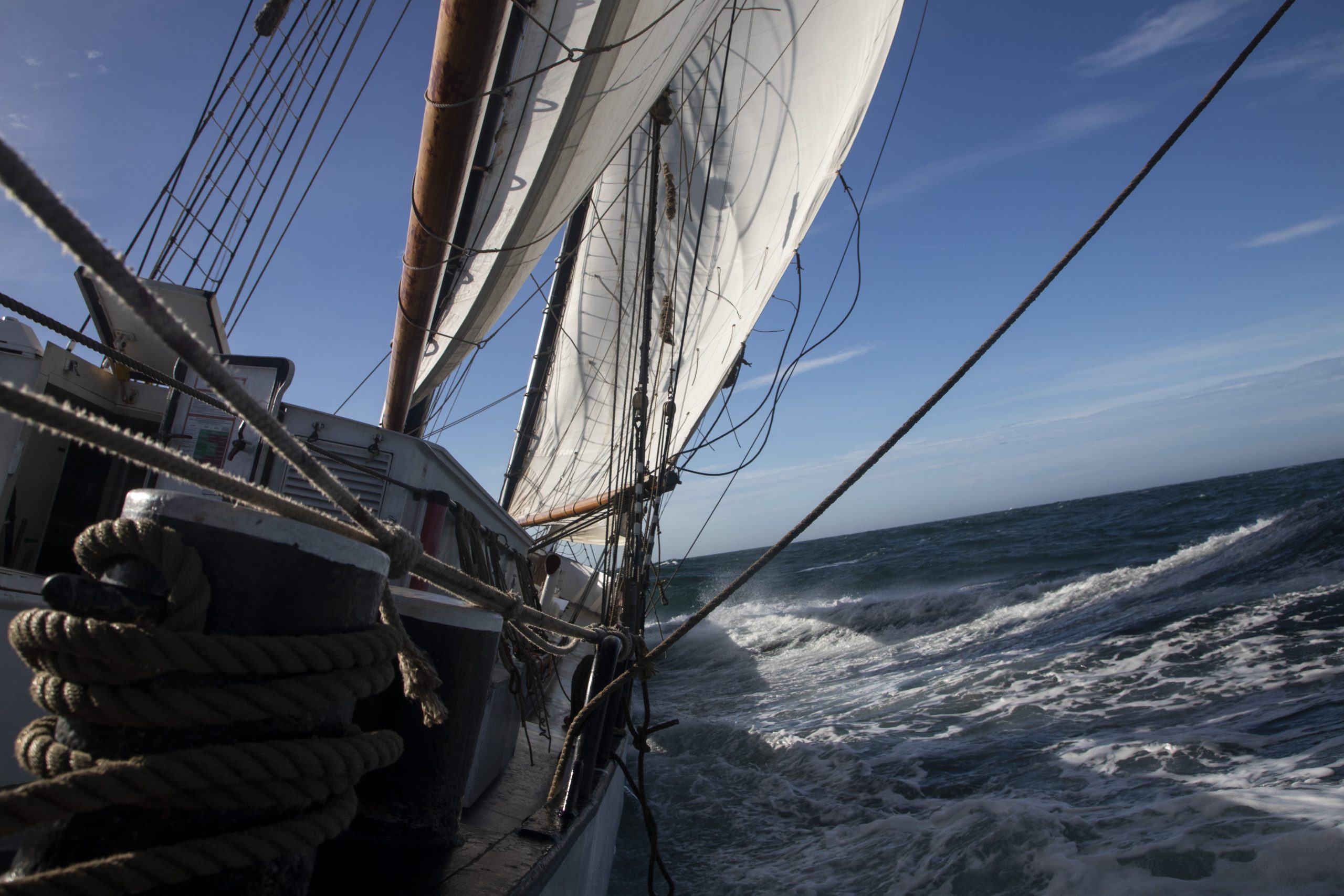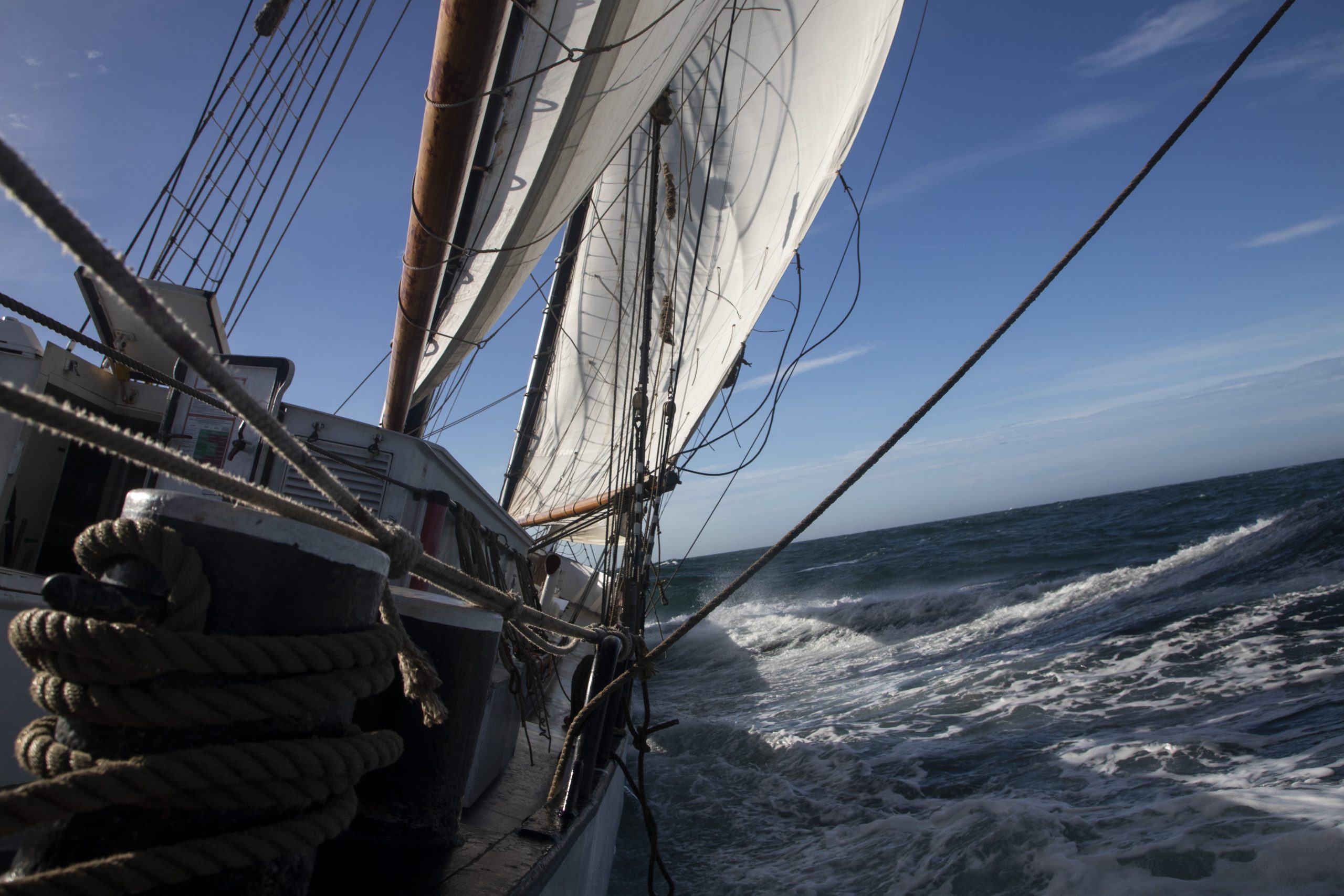 The entire value chain matters
In addition to the community supported orientation, i.e. early financing and joint negotiation of prices and processes, our focus is on the sustainable orientation of all steps in the value chain in order to create fair design options for all participants.
We decided very early on to transport by sailing ship. At the moment, there is no way to transport Mexican coffee beans to Europe in a 100% sustainable way. Our actions almost always have an effect on the environment. This applies equally to transport by Avontuur and by container ship. It is important to look at the damage caused, assess it and make an informed decision to make the impact as sustainable as possible.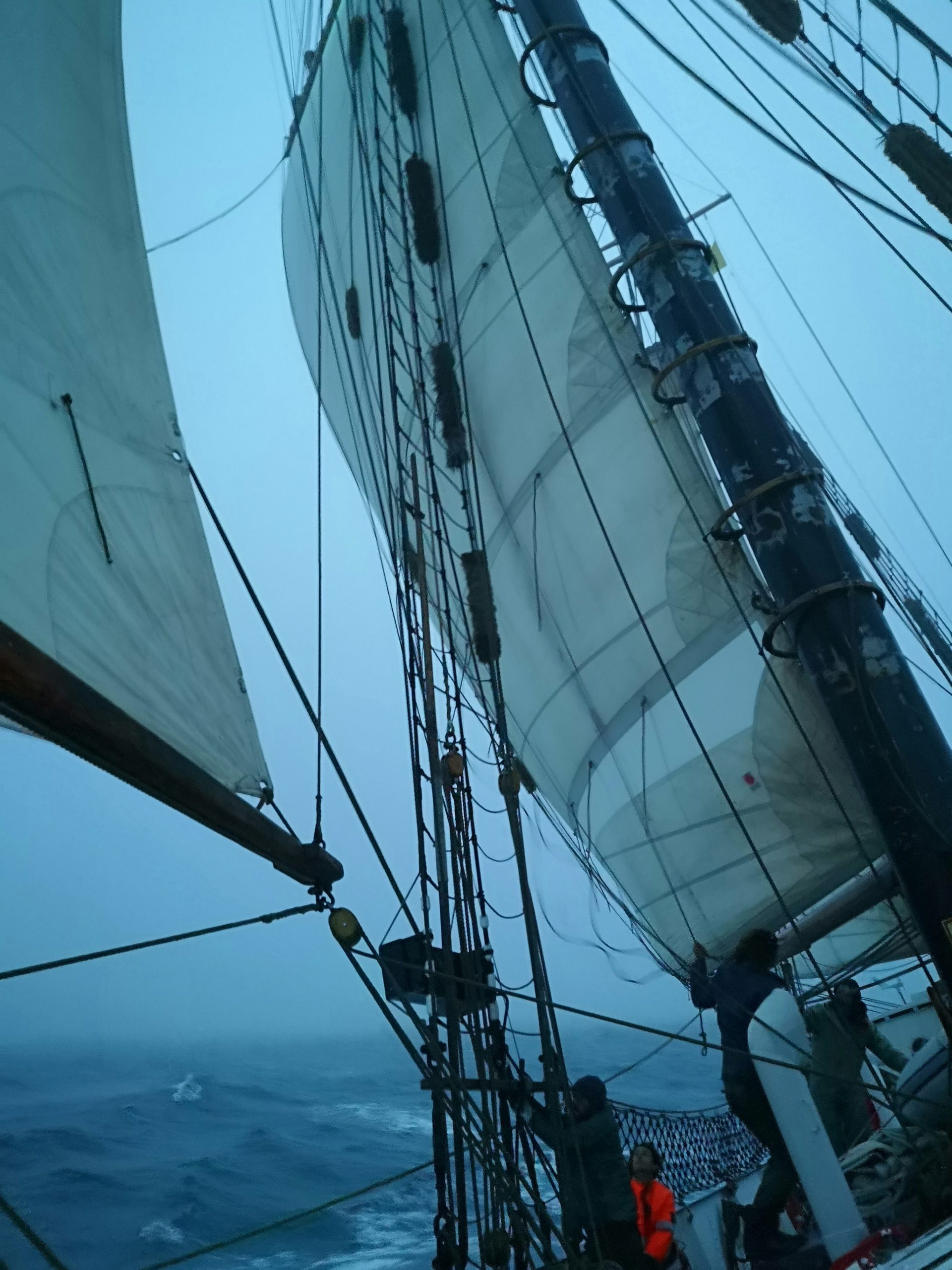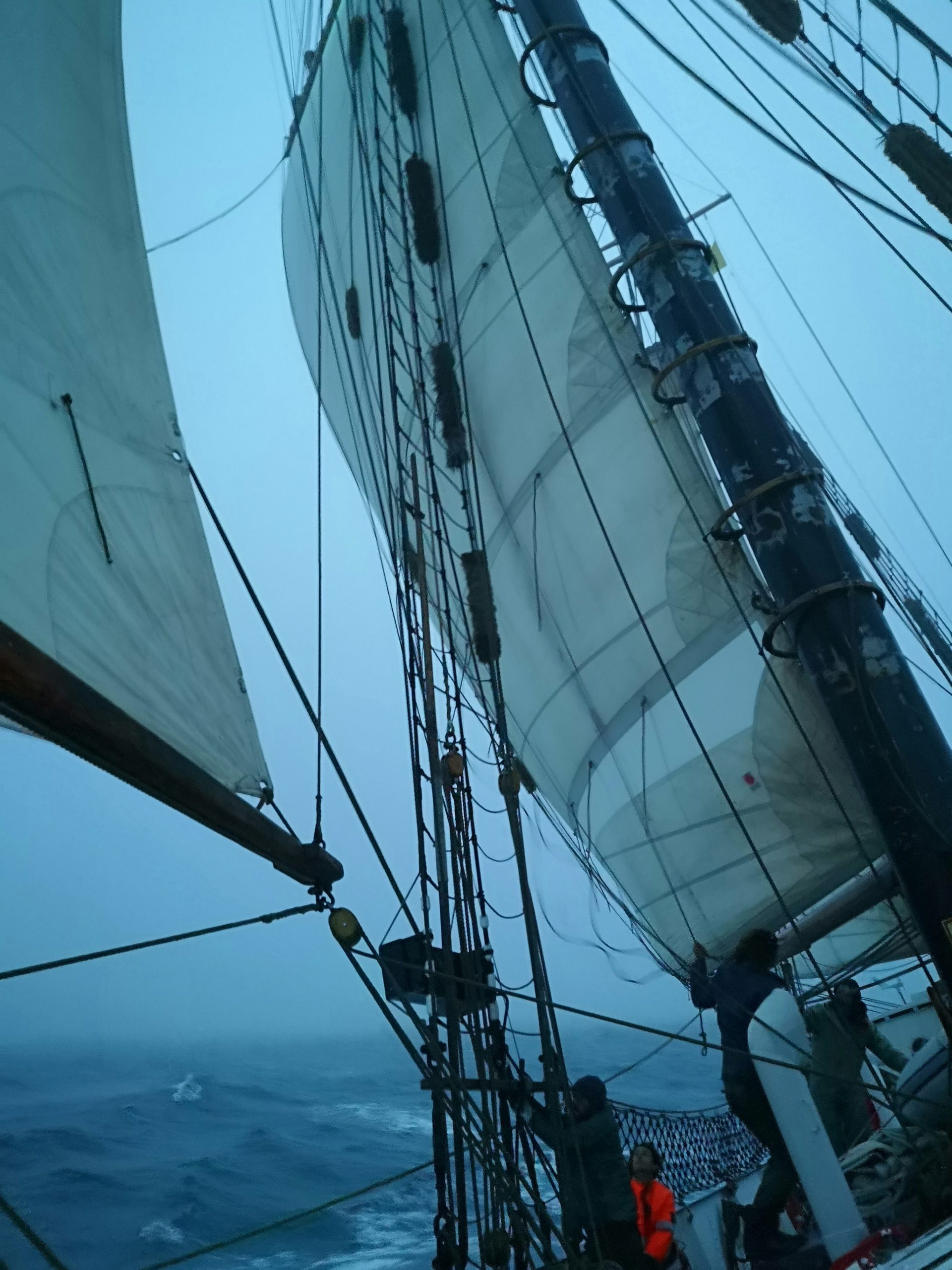 Looking at CO2 emissions alone
… is not enough. It is important that we gain an understanding that environmental sustainability is more than just this one metric. Noise emissions or the poisoning of maritime ecosystems by oil leaks are just two of countless examples. Nevertheless, we are in favour of making CO2 emissions visible and including them in final prices in order to reduce or at least compensate for the damage caused.
IN COOPERATION WITH THE TIMBERCOAST
With the partnership with Timbercoast (the operators of the Avontuur) we want to set an example. A sign that global trade is also possible by sailing ship. With the transport by sailing ship we can show that a fast transport from Mexico to Europe is not without alternative. The real distance that has to be covered becomes visible. During the harvest period from November to February, the coffee beans are prepared for consumption. The transport therefore only has to happen once a year. This lays the foundation for our transport logic and the need for the fastest possible transport by container ship is therefore not given. We just have to adjust to it sensibly in the logistical planning.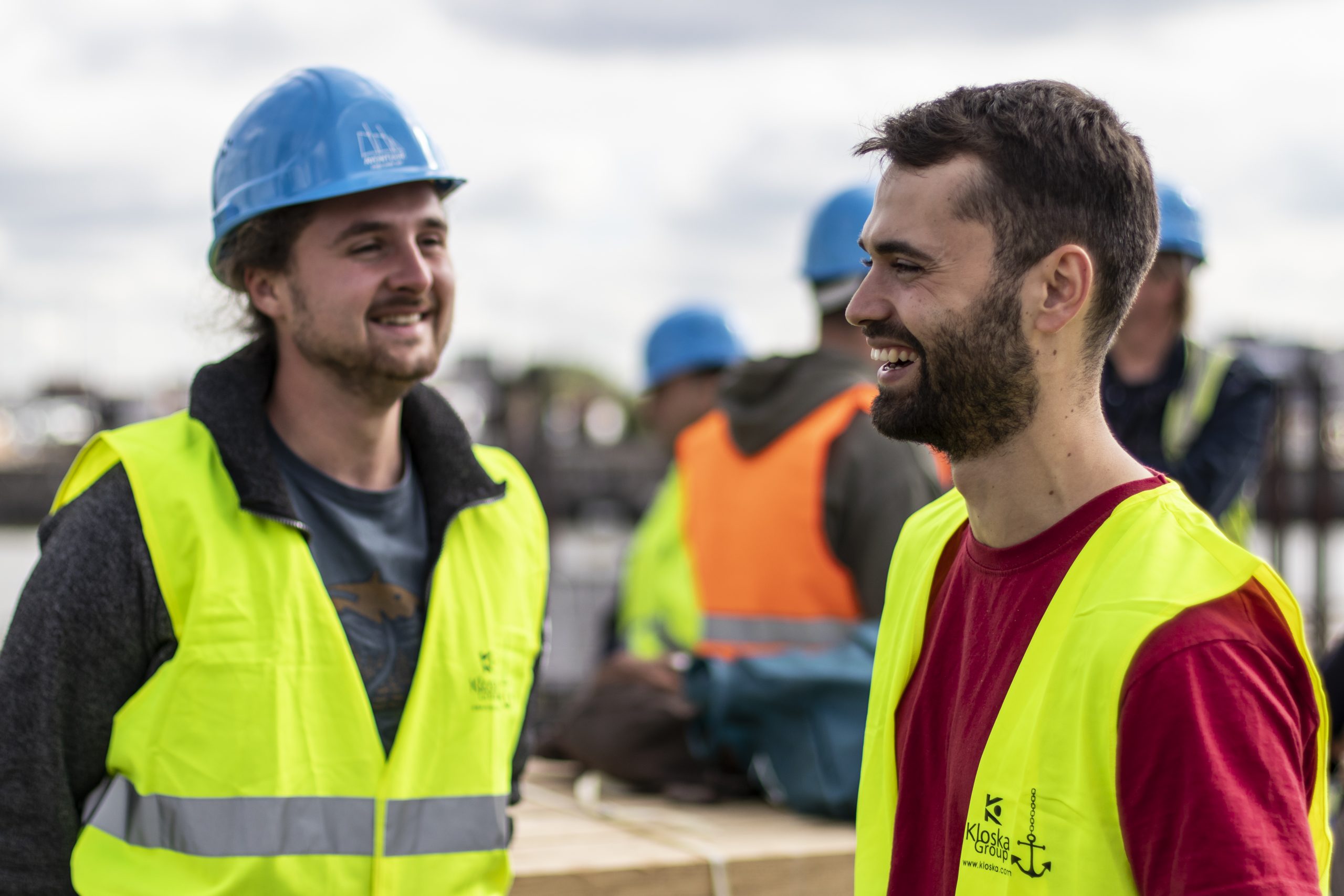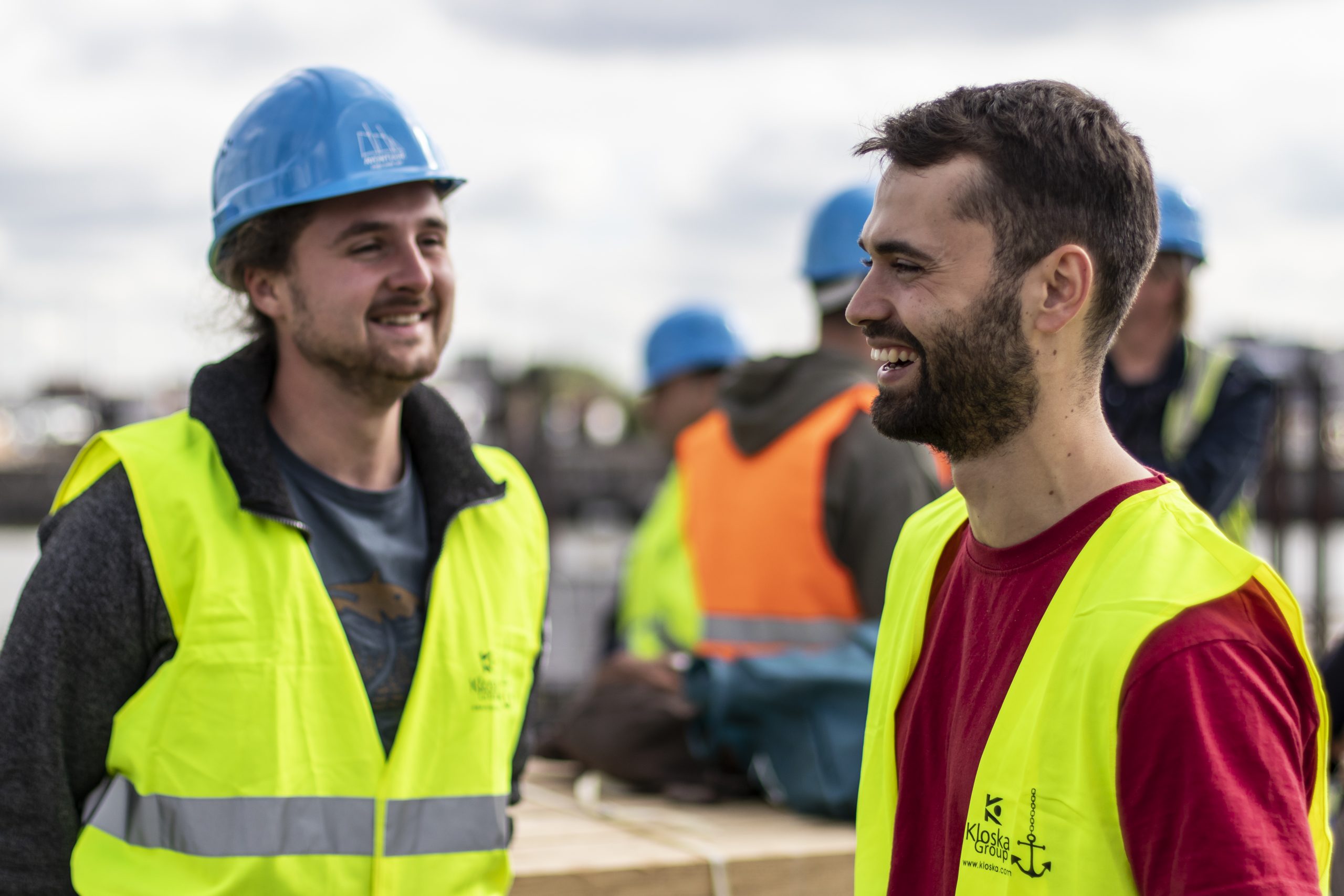 Everything on schedule
A slowed-down transport that does exactly what we need (i.e. a transport of coffee beans from Mexico to Europe) does not have to be plannable to the day. It is important to show today that in a globalised world not everything has to be plannable and that wind and weather are forces of nature. Of course, it is still annoying when delays in the crossing are not caused by wind and weather or bad planning, but are mainly due to the preference for container ships and (in our understanding) to illegitimate standards of port management. This will be the case again this year. Once again, the Timbercoast will have to pay enormous sums for permission to load goods and anchor in ports at all. This puts them on a par with container ships. Above all, this is due to a disproportionate view of forward-looking transport options and a failure to recognise the potential of sailing transport. We are grateful that the Timbercoast sets out every year to show that it can be done, despite the difficulties.
Setting a sign
We are certain that sailing the Avontuur is not the solution to all sustainability problems in global transport. Among other things, this has to do with the size of the ship and the associated limited economic viability. Nevertheless, it is currently the only sensible option for transporting coffee from Mexico to Europe using alternative means of transport. And that is precisely the decisive factor for us. To "set an example" for a more sustainable and alternative transport of global goods, because there must not be a "business as usual".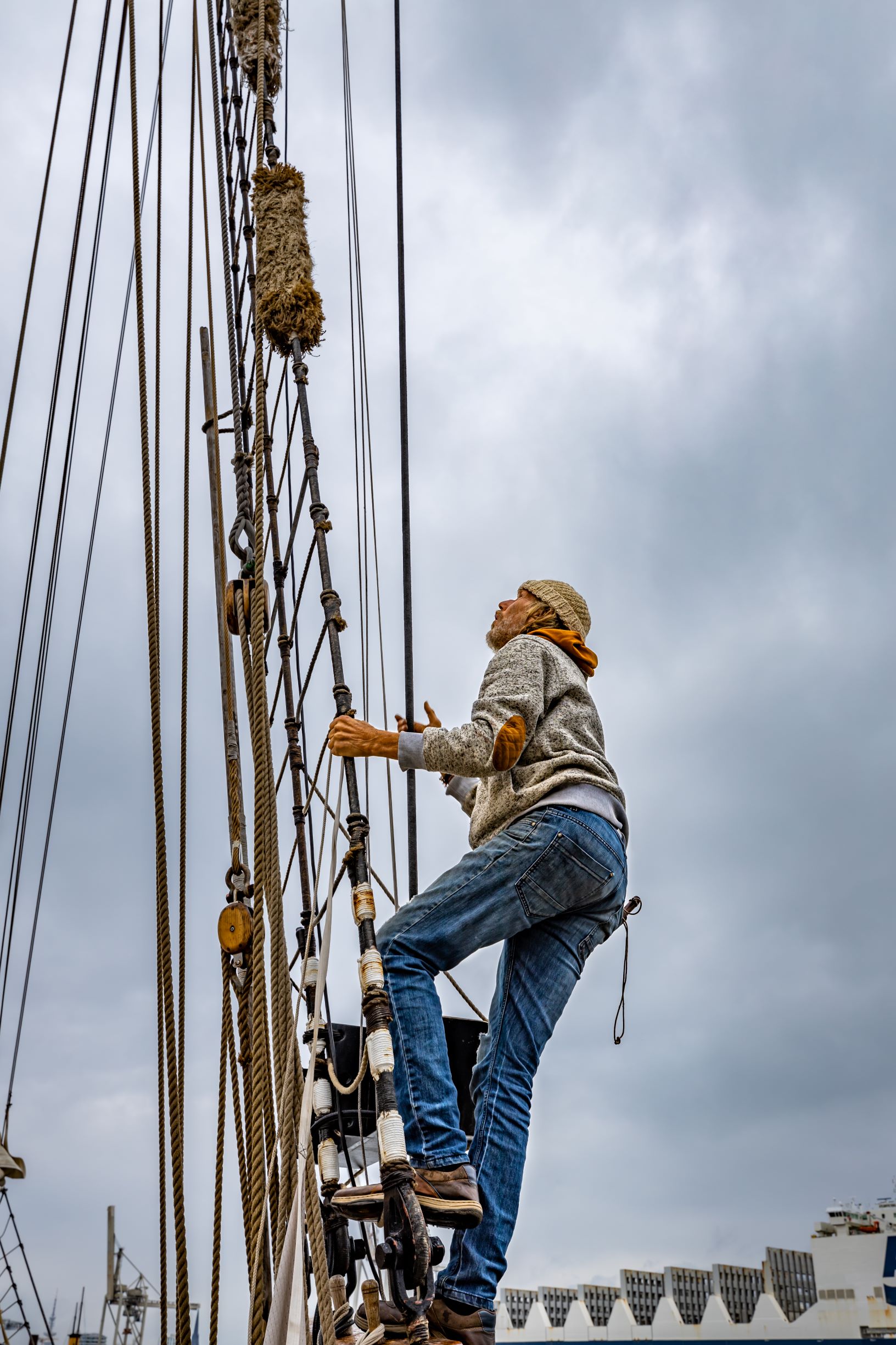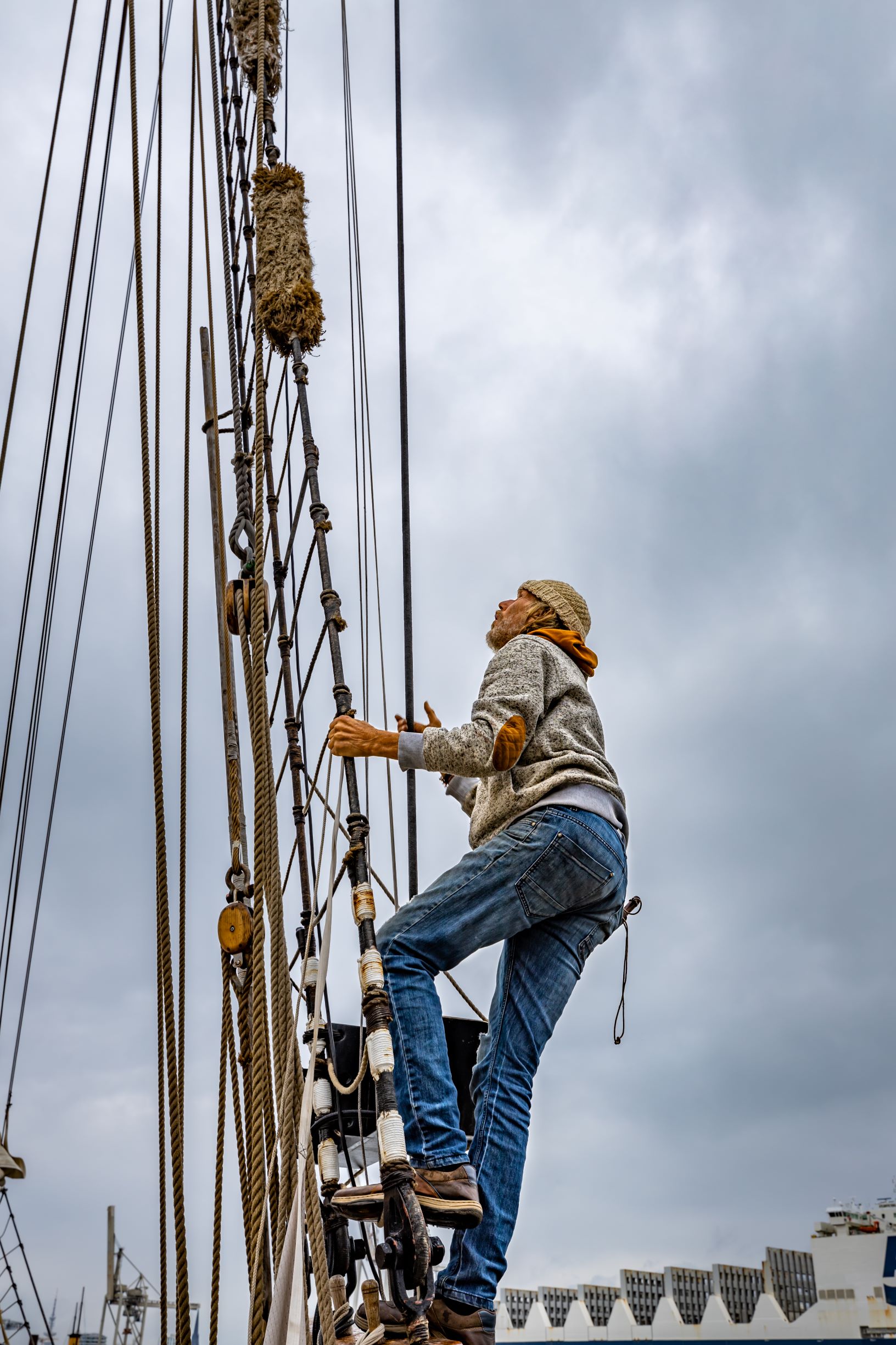 Sustainable transport
Through the initiative and courage of Timbercoast, there will be more projects that make sustainable and global trade possible. We need pioneers who, in the short term, do not yet do everything perfectly, but still show potential for the future. There are already ingenious approaches such as Brigantes and Sailcargo Inc./CEIBA. The latter are setting out to provide a positive example in the form of an enormously efficient sailing ship. The huge, self-built sailing ship in Costa Rica will provide truly sustainable transport due to its capacity, modern technology and grandiose concept. We will be looking at this topic in more depth shortly and will provide our calculations of the impact from coffee flower to coffee bag. Be curious!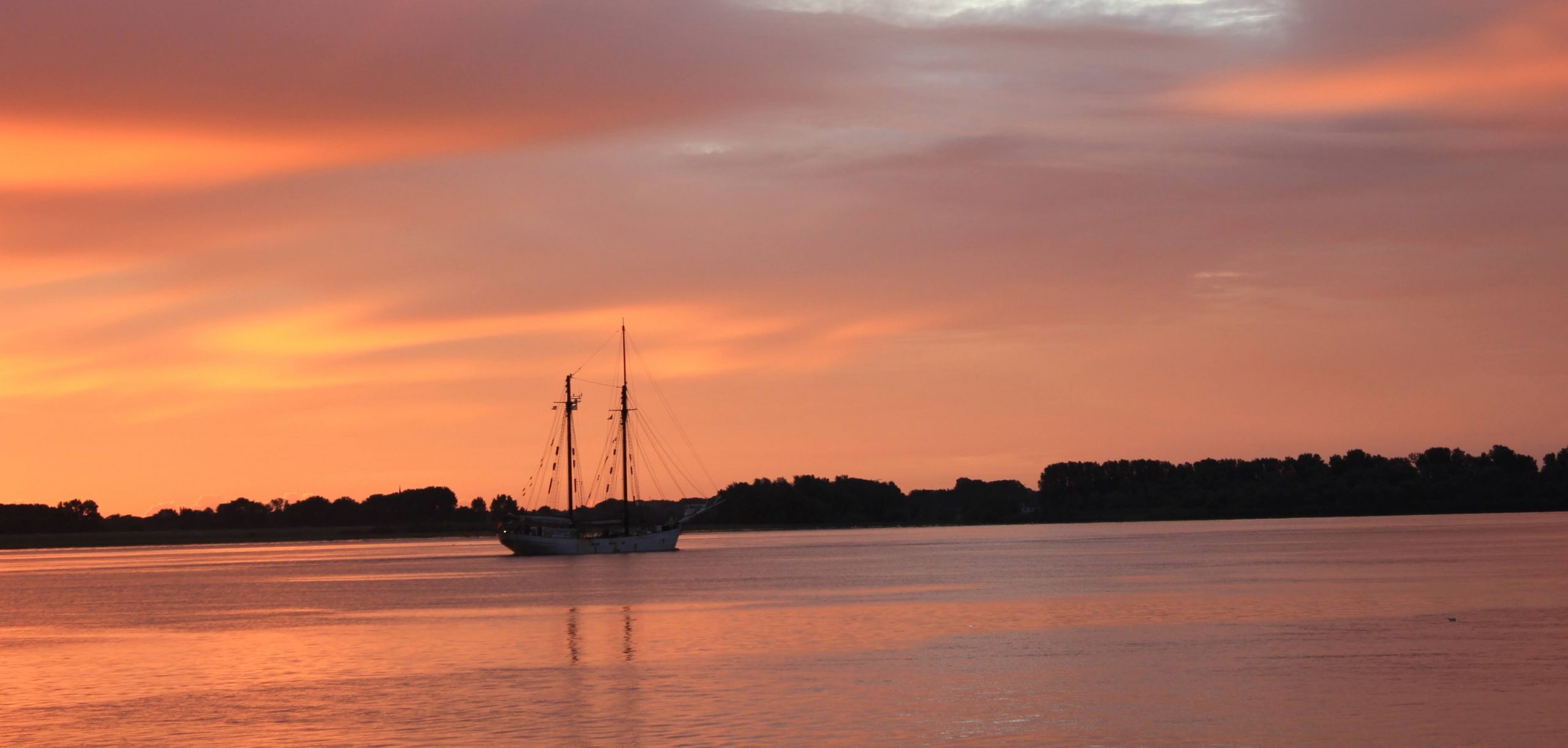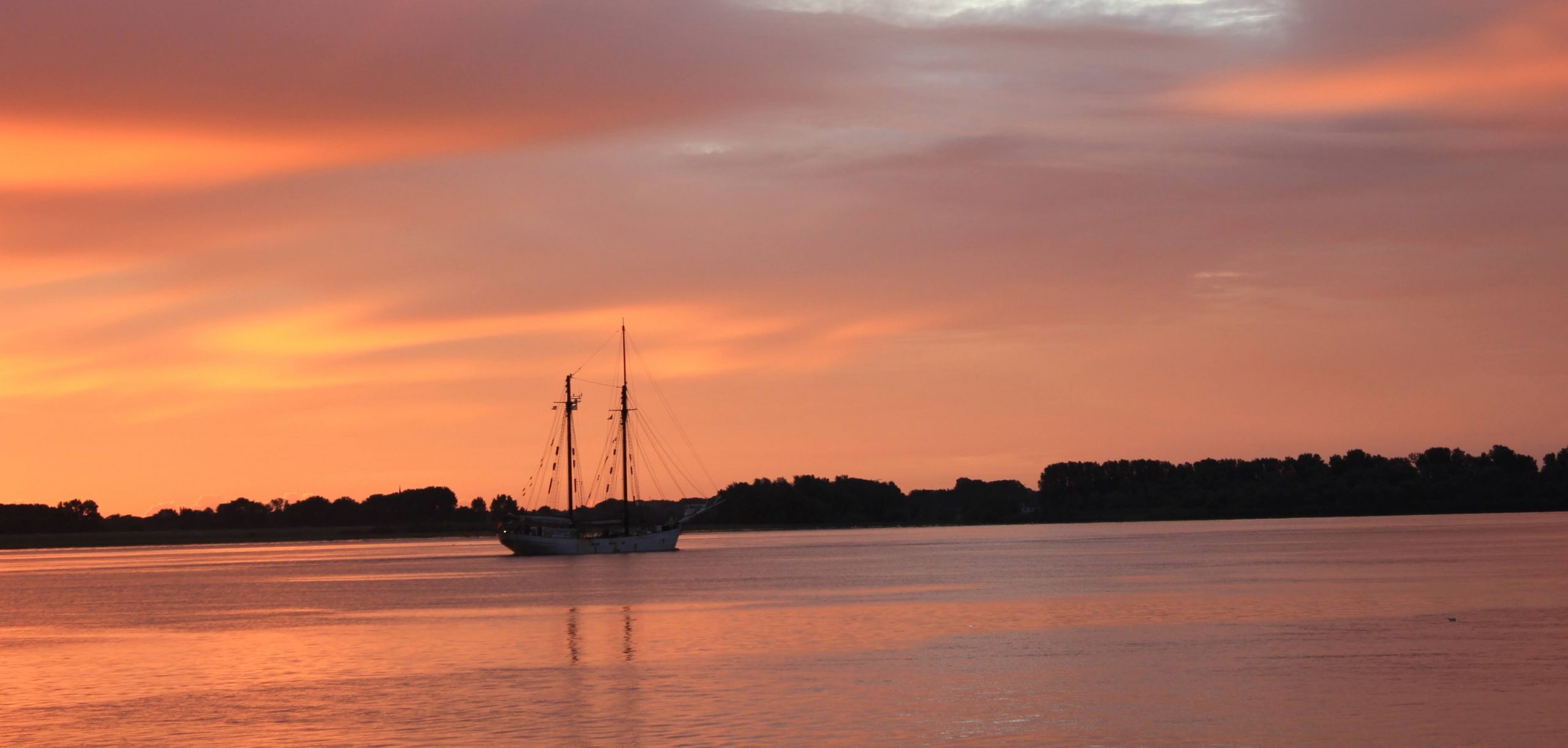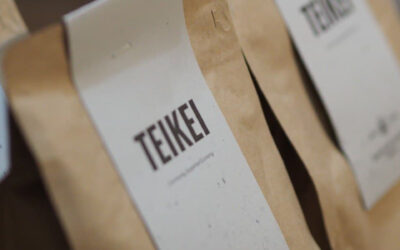 Coffee is part of our day-to-day routine like almost no other food. It is taken for granted, served in thermos jugs and, if necessary, heated in the microwave... Did you know that coffee is not black but rather reddish brown? Punch line: Many...
read more